NU har den sena julklappen landat i mottagarens händer
Och hon gillade dem.
Eller älskade rättare sagt. Ja, 
I julas stickade jag ett par strumpor till min väldigt fina vän Vevve, 
Lite finurligt hade jag frågat vilka färger hon ville ha och svaren blev brun och mörkgrön.
Här är resultatet!
This christmas I knitted a pair of socks for my lovely friend Vevve, but she did not get them until last week.
So here they are!
---
inspiration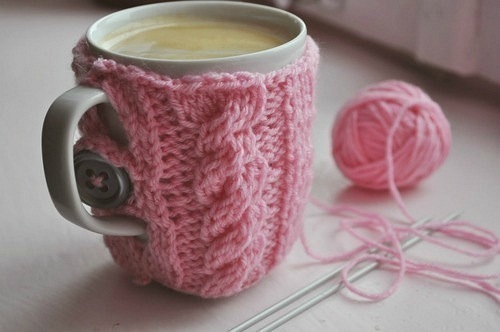 Knitting inspiration from Tumblr
Yarnbag inspiration from tumblr
I'm inspired right now
---
Den efterlängtade koftan
I julas fick jag två påsar fullproppade med garn, och där i låg ett gäng av samma kvalitet, samma märke och ja, ni fattar. Så varför inte göra en kofta av dem när man kan tänkte jag, och nu, efter några månader med väldigt slött stickande på den, så är den klar.
Trådarna är fästa och delarna sitter där de ska.
Min kofta har nu sett dagens ljus.
This christmas I gave you my heart and the... No, I'm just kidding. This Christmas I got two big bags with yarn from one of my nearest friends. In one of these bags there were some yarn from the same brand, with the same quality and so on, so "Why don't make something out of them?" I thought.
And here it is!
,
---